Ogłoszenie numer: 6161826, from 2021-12-22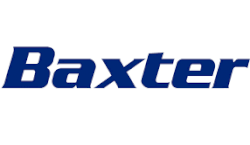 This is where you save and sustain lives
At Baxter, we are deeply connected by our mission. No matter your role at Baxter, your work makes a positive impact on people around the world. Youll feel a sense of purpose throughout the organization, as we know our work improves outcomes for millions of patients.
Baxters products and therapies are found in almost every hospital worldwide, in clinics and in the home. For over 85 years, we have pioneered significant medical innovations that transform healthcare.
Together, we create a place where we are happy, successful and inspire each other. This is where you can do your best work.
Join us at the intersection of saving and sustaining lives—where your purpose accelerates our mission.
There hasn't been a more exciting time to join Baxter. We are in the midst of a transformation that's building a world-class finance organization. Baxter Business Services is a group dedicated to providing centralized service to many of Baxter's core business processes. Now we need you. From day one, you will have the opportunity to develop your career through a variety of jobs and experiences. When you join us, you can also expect access to training and mentoring in a supportive environment. From day one, youll have opportunities to collaborate with people all over the world. This is where you are empowered to do your best work.
Senior Financial Analyst, Internal Controls - EMEA
Location: mazowieckie / Warszawa
Job description
The Senior Financial Analyst Internal Controls reports to the respective regional internal controls Leader. You must possess the ability to identify problems or opportunities for improvement and regularly propose solutions to problems. Analysts are expected to independently manage projects of increasing complexity and have a strong understanding of accounting systems and processes.
Essential Duties and Responsibilities
Drive standardization of internal control processes, enhance internal control documentation and testing procedures, coordinate and manage SOX 404 processes and testing efforts with Management, Internal Audit, and the external auditor to enable assessment of compliance with the company's compliance program.
Facilitate consistent documentation of the controls over all relevant assertions related to all processes executed by the respective Centers of Excellence.
Coordinate with the COE teams to obtain knowledge and understanding of control decisions and communicate requirements for control documentation.
Identify pain points in control design, execution and assist with transition from the current state of compliance to the 'to be' state and design efficient and effective solutions.
Assist with communication within the organization and external auditors regarding the compliance approach.
With regards to the SOX Program:
Assist evaluation of company risks and align SOX controls, as needed
Evaluate and assist in communication of audit-related SOX exceptions regarding documentation and controls
Assist and/or facilitate SOX meetings
Administer documentation updates & communicate with audit as needed
Assist in completing SOX Program reporting to Management, Internal Audit, and External Audit.
Coordinate with IT Risk Management to monitor, evaluate and assess I.T. General Controls (ITGCs) for key IT applications.
Additional Project work as needed.
Requirements
Bachelor's degree in Accounting, IT or related field.
5+ years of experience in accounting, finance, IT or other related field.
Knowledge of ERP systems and the ERP Business Process Methodology.
CIA, CISA, CRISC or related certification is a plus.
Strong understanding of internal controls especially SOX regulatory requirements, operational and system control procedures.
Strong verbal and written communication skills as well as good interpersonal skills to develop support and engagement from various stakeholders.
Ability to provide creative solutions and strong organizational skills.
Self-motivated, dependable with a strong desire to learn and contribute to team efforts.
Strong facilitation and conflict resolution skills.
Ability to handle multiple priorities, work under time constraints, and meet deadlines.
Fluent English is a must.
We offer
Permanent contract (after 3 months probation period + 1 year extension period),
Competitive salary in a diverse and multinational environment,
Possibilities for development on personal and professional level,
Package of benefits including Private medical care (Lux Med), Life Insurance, Multisport card or PPE program with very attractive conditions available for each employee after 6 months.
Please add the following clause: I agree to the processing of my personal data for the needs necessary in the recruitment process.